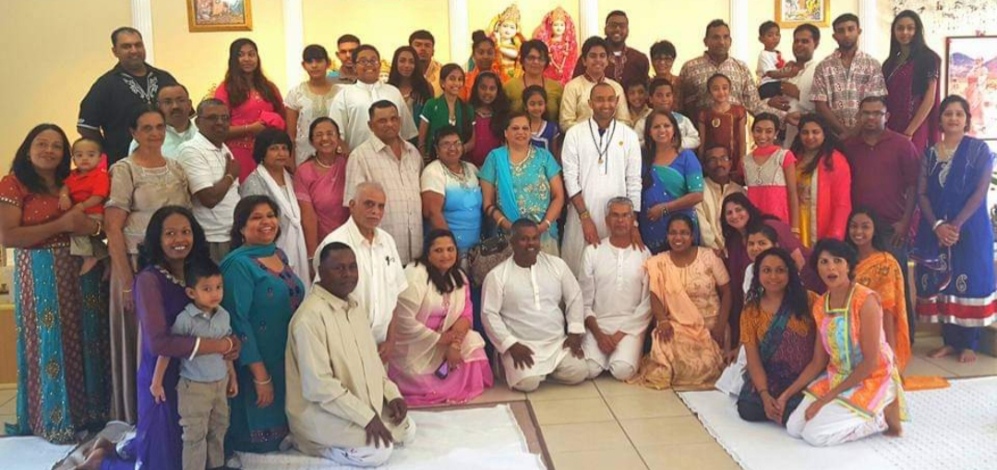 Our Center


Stop all your attachments to false values. In an ever changing world, there is nothing worthwhile for us to desire or weep for. Joys and sorrows are bound to come in human life; they are just like the two sides of the same coin.
- - Swami Chinmayananda
Introduction
Chinmaya Mission® was established in India in 1953 by devotees of the world-renowned Vedanta teacher, His Holiness Swami Chinmayananda.  Guided by his vision, devotees all around the world formed the nucleus of a spiritual renaissance movement that now encompasses a wide range of spiritual, educational, and charitable activities, ennobling the li
Read More..
Chinmaya Mission Kissimmee – Chinmaya "Sarveshwara"
Chinmaya Sarveshwara is located in the south west corner of Kissimmee, Florida, in a town called Poinciana. It was established in July 2012. Prior to that, it was functioning as a satellite of CM Orlando under the love and guidance of Amma Shailaja Nadkarni. Shailaji is not with us anymore, but the devotees of this center are and will forever be grateful to God for sending her to us.
The majority of the devotees here are from Guyana (Indian Ancestry) which gives our center a unique blend of Bhakti (devotion) and Jnyaan (knowledge). Study Groups and Bala Vihar classes are open to all and are free. Summer Camps are a treat and Holi
Celebrations are always grand. We celebrate all the major Hindu Festivals (Shivratri,
Ramnaumi, Janmashtmi, etc.)
Our leader has been a Teacher and a Counselor for many years and in many different
venues. He has brought all those skills, together with his love and patience to our center.
Contact Us
CHINMAYA MISSION KISSIMMEE
Chinmaya Saraveshwara
3999 Monterey Road,
Kissimmee, FL 34758
Phone:  1-4072797073
Email ID : chinmayabalavihar.kissimmee@gmail.com
Madangurdial@hotmail.com

1-262-584-HARI


Kissimmee@ChinmayaMission.org